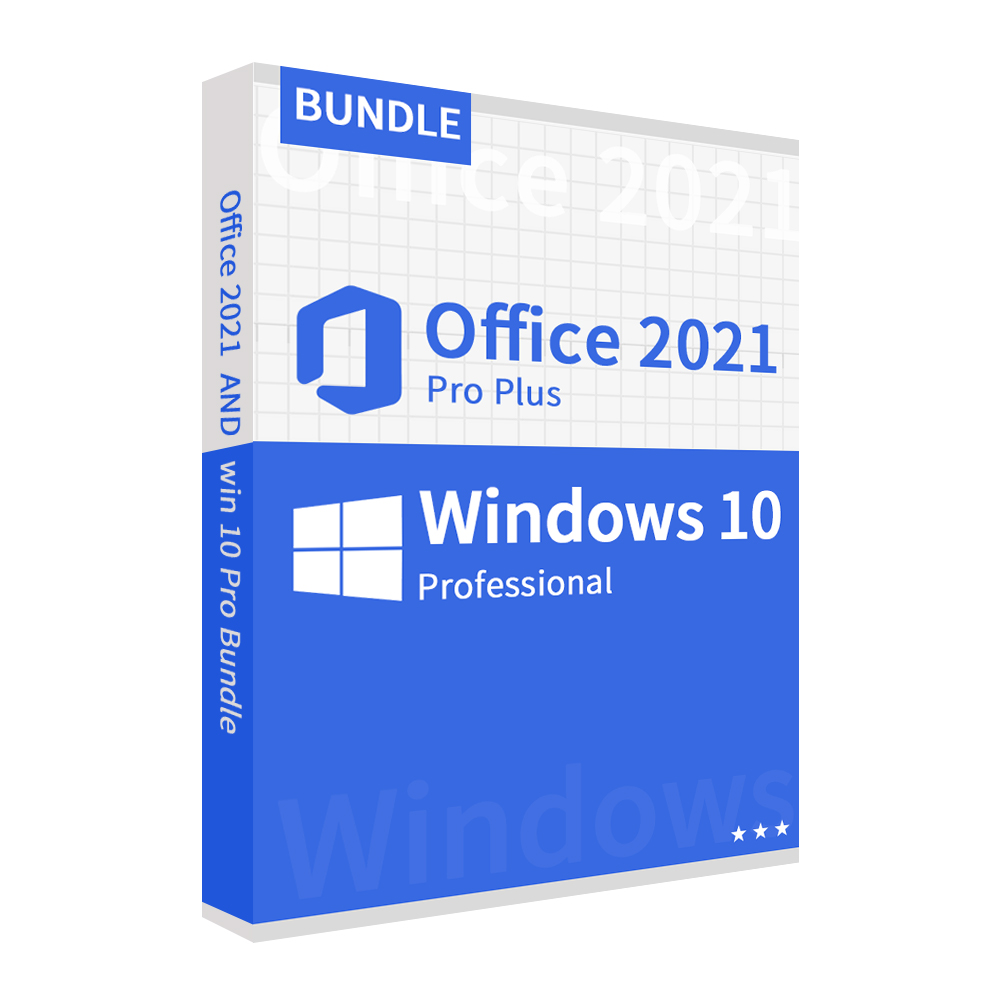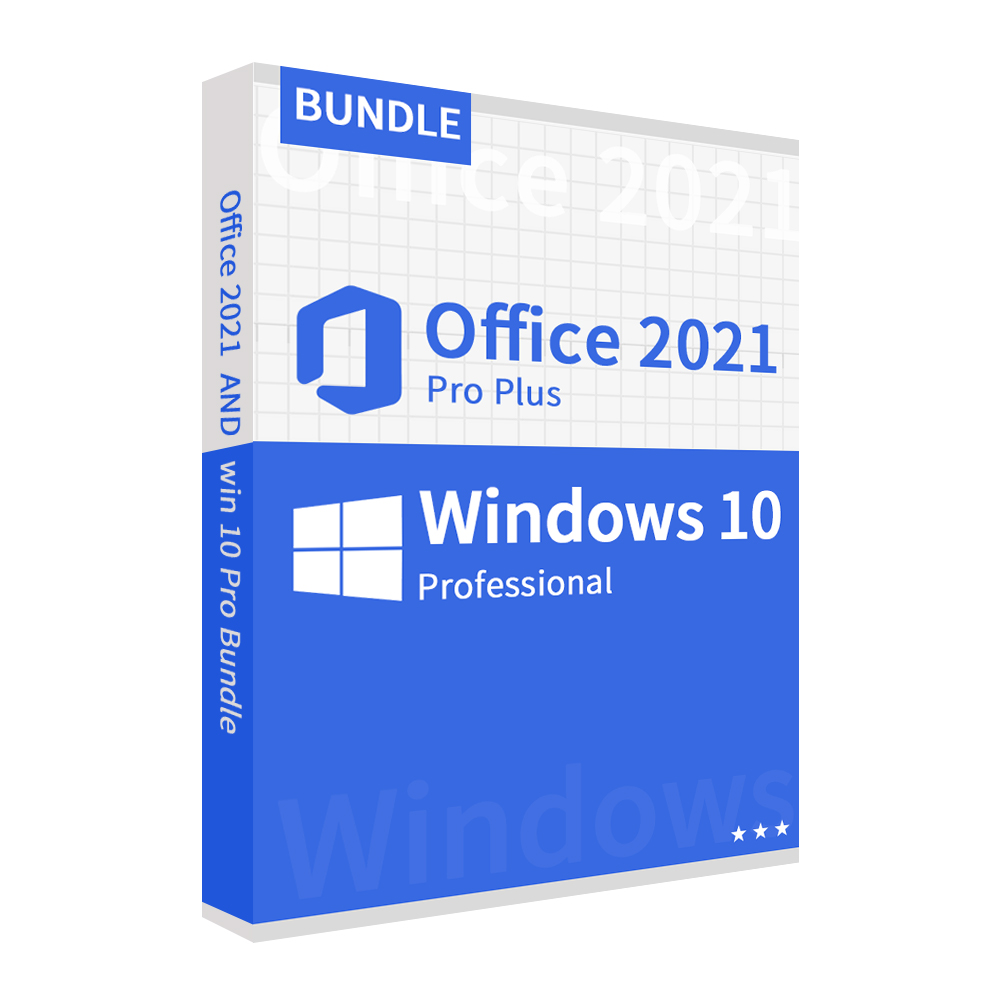 ☆Windows 10 Professional + Office 2021 Pro Plus Bundle
DESCRIPTION
Buy Windows 10 Professional + Office 2021 Pro Plus Bundle from Mykeysshop now! How to download: Windows 10 Professional, Office 2021 Pro Plus This product includes one Windows 10 Professional - 1 PC key and one Office 2021 Pro Plus - 1 PC key. This product is available for PC in both 32-bit and 64-bit versions, but NOT for MAC. Office 2021 Pro Plus is only available for Windows 10 or later versions in both 32-bit and 64-bit versions. Not for Mac. Windows 7 Professional/Ultimate and Windows 8.1 Professional (incl. WMC) CANNOT be directly upgraded to Windows 10 Home by changing product key in Windows system but require a clean installation. You will get more information in your eMail. In order not to miss out the mail, please check the spam or junk mail folder too!
STOCK STATUS:
OUT OF STOCK
$375.99$74.99
Office 2021 Professional Plus is here, and it comes with a slew of new capabilities that will astound you as they work together to make your tasks easier, faster, and your productivity higher.
Office 2021 Professional Plus is finally here, and it includes an array of innovative capabilities that will undoubtedly help you accomplish your tasks and improve your performance. The pack includes Excel 2021 capabilities such as XMATCH and LET, as well as Access 2021's Date/Time Extended data type feature, and the ability to manage elements on your slides in PowerPoint 2021. Let us take a closer look at the characteristics of Office 2021 Professional Plus; the suite you require to succeed.
Features of Office 2021 Professional Plus 1PC :
1. Xmatch and LET Functions in Excel 2021
Excel' 2021s XMATCH function enables you to search an array/range of cells for a specified item and provides the item's relative position. XMATCH can also assist you in returning a value from an array. The LET function, on the other hand, assigns names to calculation results in order to keep intermediate calculations, values, or defining names within a formula.
2. Date/Time Extended Data Type in Access 2021
Access 2021 has an up to date Date/Time records kind to boost syntax compatibility with SQL and boom accuracy and stage of element in information that embody dates and times. Microsoft enforced the SQL DateTime2 records kind into Access 2021. Once you import or hyperlink Access records to SQL Server, you`ll systematically map an Access Date/Time Extended discipline to a SQL Server datetime2 column.
3. Arrange Elements on Your Slides in PowerPoint 2021
Some people with visual impairments face troubles to read the info showcased within the slides. This is often when the power to manage elements on your slides comes in handy because it enables you to pick out elements in screen-reading order and rearrange them as necessary which allows you to speak your message effectively. Thanks to this feature of PowerPoint 2021, individuals with visual disabilities can now use a screen reader to read the data on the slide.
System Requirements:
Windows
Minimum
Processor
Windows 11 or Windows 10 with 1.6 GHz, 2-core processor
Operating system
Windows 11 or Windows 10 for PC
Memory
4 GB (64bit), 2 GB (32bit) RAM for PC
Hard disk space
4 GB available disk space for PC
Display
1024 x 768 resolution for PC
Graphics
DirectX 10 graphics card for graphics hardware acceleration for PC
Additional system requirements
Internet access, Microsoft account
How to activate the Office 2021 Professional Plus key:
1. Please download the .img file with this Official Download Link >>.
2. Unzip the img. file with software such as WinZip.
3. Click on the setup laucher in the unzipped folder.
4. Follow the instructions to finish the installation.
5. Run any Office App and redeem the key to activate Office 2021 Pro Plus.
Windows 10 Pro key is designed to be compatible with the hardware, software, and peripherals you already own. And always-enabled updates help you stay current on features and security for the supported lifetime of your device.
Why buying Windows 10 Pro key gives you absolutely the best experience?
Stay focused with easy ways to snap apps in place and optimize your screen space for getting things done.
See your open tasks in a single view and create virtual desktops to gain space or group things by project, like Office apps for work and games for play.
Gaming just got even better with Windows 10. Not only do your existing games work great, but now you can play and connect with gamers across Xbox One and Windows 10 devices. From the best casual games to a new generation of PC gaming, Windows 10 is built for games you love.
How to activate Windows 10 Pro key:
The first way:
1. Download and install windows 10 Professional.
2. Right-click "Start Menu", choose "System".
3. Click "About", then Click "Change Product Key" or "Upgrade Your Edition of Windows".
4. Click "Change product key" and Enter your Windows 10 Pro Code.
The second way:
1. Download and install windows 10 Professional.
2. Open system "Control Panel" - "All Control Panel Items" - "System", and click "Activate Windows" & "Change Product Key".
3. Click "Activation" and enter your Win10 Pro key.
100% MONEY

BACK GUARANTEE